ONVIEW FILMS OFFERING A FREE FILM VIEW

As a small UK Indie film company, it is nigh on impossible to get our films on popular platforms like NETFLIX. We did have our movies on Amazon but recently removed them when Amazon reduced royalties on thousands of views to less than a dvd price. So, instead we have our own online cinema where you can watch all our movies for just £5.00. That's over 19 hours of films.You subscribe, watch our films, unsubscribe. It's that simple. That's like hiring and playing 12 full length dvds. A bargain and you'll see films which break the genre mold. The cinema also provides behind the scenes footage to show making the movies. A bonus!

And to entice you, we give you for a short time, free access to one of our FEATURE FILMS!
A B D U C T I O N
One of OUR quirky feature films

iF YOU ENJOY THIS FILM, WHY NOT WATCH ALL OF
OUR MOVIES AT ONVIEWCINEMA.NET

Click

in the viewing box above to see it full screen.

Enjoyed it / Hated it

Scroll down to learn more about this movie!


Liked it? Then watch all our films here!


ABOUT THIS FILM
One of my own favourites. In fact, we made a sequel ABDUCTION 2, which you can watch on our online cinema.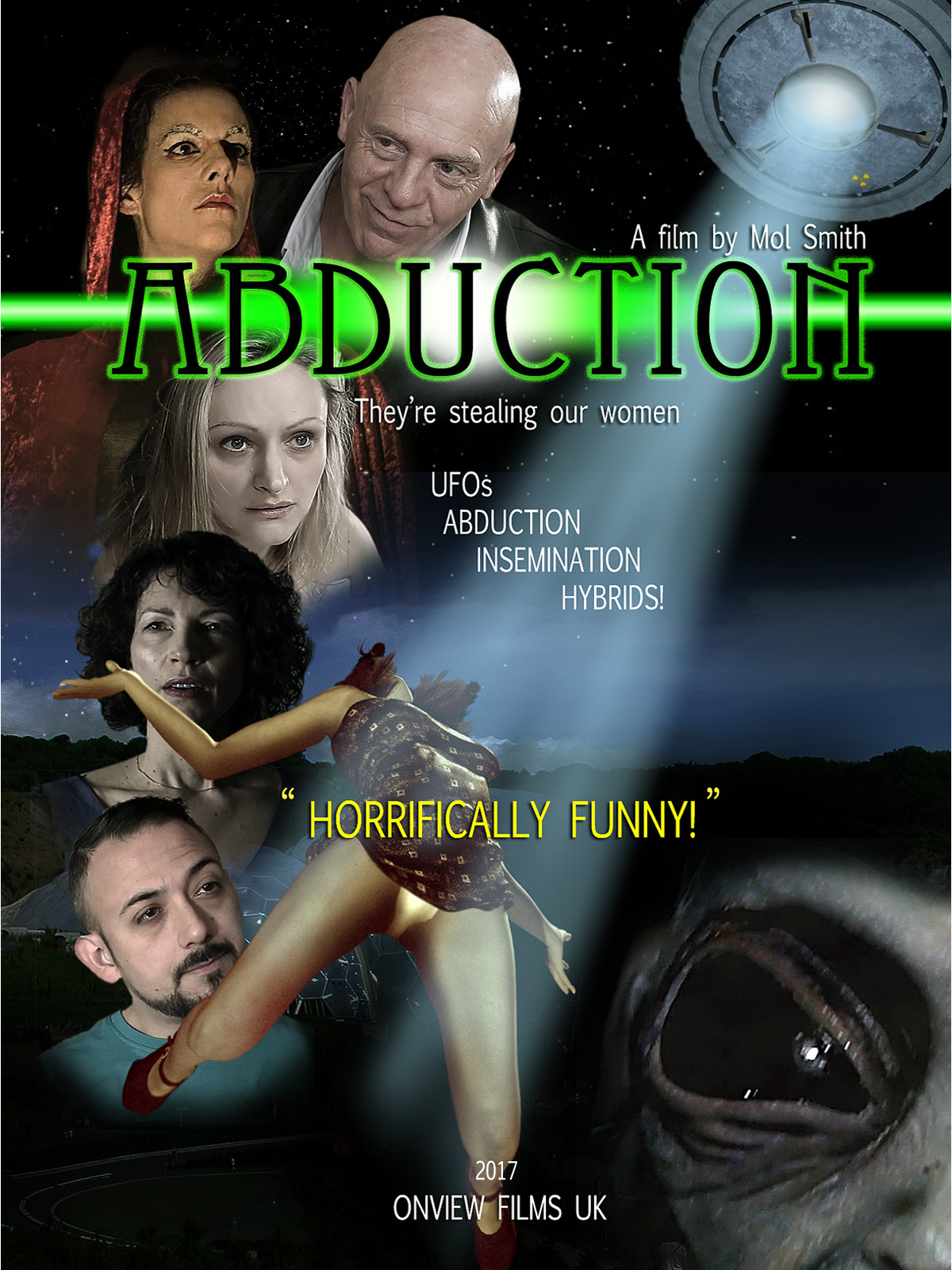 This movie was shot in 2 days. Starring Jamie-Jodie Shanks who later was the female
lead in our FULL LENGTH movie DARK MATTER.
You can watch her really holding the scene in this dark Sci-fi movie at:


http://onviewcinema.net




---
By Onview Films net (Onview.net Ltd. UK) - WATCH ALL OUR FILMS AT THE Onview Online Cinema